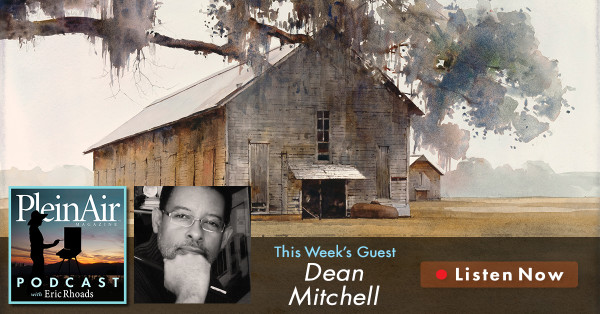 PleinAir Podcast: Episode 11 – Eric Rhoads with Artist Dean Mitchell
In this week's episode of the PleinAir Podcast, Publisher Eric Rhoads sits down with the acclaimed painter Dean Mitchell, who revels for our listeners some keys to his success and talks about his tobacco roots in Quincy, Florida.
Dean also discusses his sources of inspiration and journey to becoming a successful artist. Among many other topics, a major motion picture may also be developing for Dean. All this and more is one click away.